Affordable dental plan company partners with YouTube sensation to release new video, "Discount Dental Plan." The video highlights how to afford dental plans, ending with a brief message from the company.
Fort Worth, TX (PRWEB) April 22, 2010 — 1Dental, provider of the nation's most affordable dental plan, is announcing today its sponsorship of endearing YouTube personality Tavin Dillard's latest feature, "Discount Dental Plan," from Sweet Tea Films, in which Tavin recounts the dental woes of a down-home, country man who tried to do his own dental work.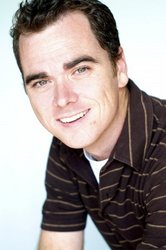 1Dental.com Sponsorship Partner Berry
Buck-teethed Tavin may not be known for an excellent smile, but he sure knows that professional work beats poorly-constructed, at-home remedies for dental care. Tavin's video ends with a brief message from the sponsoring company.
Joel Berry, the man behind Tavin Dillard, is the creator of production company Sweet Tea Films. A small-town Arkansas native turned Californian, Berry may know a thing or two about country living, but he often hides his nice-looking teeth behind false buck teeth for the Tavin Dillard videos. Tavin Dillard, a likable small-town man, who purportedly lives in a trailer park with his grandmother and offers interviews once a week, has garnered a devoted online following. The Tavin Dillard episodes from Sweet Tea Films have received over 1.5 million views online, and they have been featured on the front pages of YouTube, Rever, Crackle (Sony Affiliate), and Acceptable TV (VH1 affiliate).
1Dental.com says it has appreciated the opportunity to work with Berry and that it is a win-win for both companies. "It is a pleasure to work with Joel Berry (a.k.a Tavin Dillard). He always turns out quality, family-friendly and funny films!" says CEO Randall Meinen. "We believe that this sponsorship will benefit both parties. Teaming up with Berry is a great way to let people know how they can save up to 60% off their dental work through affordable dental plans — and have a few laughs along the way," Meinen says.
Berry says that he recognizes the vital importance of sponsorship in the world of online media. "Sponsorship is a big deal for online content creators, and it's always nice to find a good fit. Anytime that I can introduce Tavin to a new audience, it is a great boost. At the same time, I am able to expose my audience to this company's affordable dental plan services in my new video. I think that they have a good business plan and quality services," Berry says.
According to Berry, he has enjoyed working with his sponsoring company while creating the new video. "I appreciate that the company doesn't want Tavin to be their pitch man. I just allowed him do what he does and then attached their name to the end of the video. A traditional commercial wouldn't have been a good fit for a Tavin, and they understood that," Berry says.
About 1Dental.com
The company connects thousands of patients every month to affordable dental plans starting at $14.95/month with immediate savings from 15-60%. The primary company it represents has over 7 million members and 65,000 in-network dentists. Its affordable plans are a win-win for both dentists seeking new patients and patients seeking to afford coverage in today's economy. To find out more, visit https://www.1Dental.com.